Anthem Lights
June 7, 2019, 7:30 PM

–

9:00 PM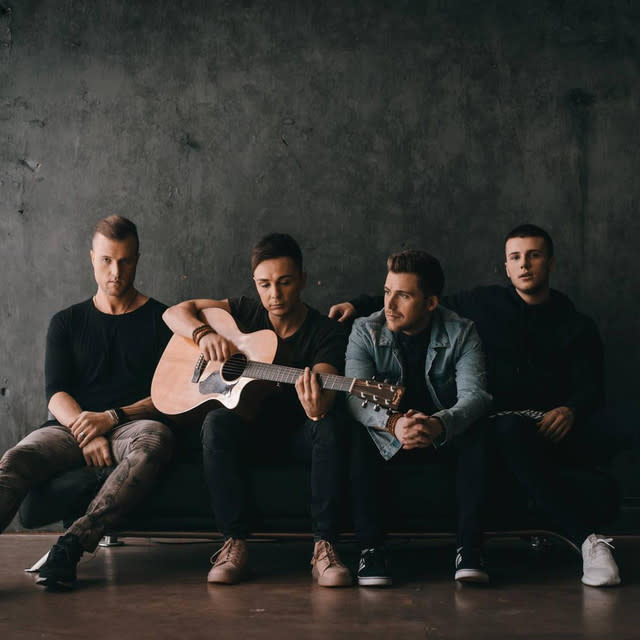 With Opening Act Chasing the Light
From multiple national tours, numerous top 10 radio singles, a #1 iTunes charting single, and their ubiquitous social media presence, the music of Anthem Lights has impacted millions around the globe with their original songs, covers, and medleys.
At the heart of most success stories lies a framework of brand invention, the creation of a persona or x-factor that raises an artist above the noise. But for pop vocal group Anthem Lights, it's reinvention that's catapulted the talented foursome to over 147 million YouTube views and 1.4 million monthly listeners on streaming services. The indie group's success is due in large part to the foursome's vocal prowess (Caleb Grimm, Chad Graham, Spencer Kane and Joey Stamper are all exceptional singers),creative mash-ups and reinventions of pop hits and beloved hymns.
Anthem Lights maintains a large digital presence, primarily reaching their audience via video and streaming, without relying on the traditional arms of radio and touring. Instead, they work with a team they've personally assembled to write, produce, record and direct, making it easier to put out more content more often.
While fans of most pop groups have to wait up to two years for new content from their favorite artists, Anthem Lights produces a wide variety of new covers, original songs and video content every month, a perfected mix that keeps their fans engaged.
While their focus remains digital, connecting daily with their 1.3 million Facebook fans, the group does perform live when the right opportunity arises, sharing the stage with Natalie Grant, Newsboys, Steven Curtis Chapman and now with you here at Snow Pond center for the Arts!
VIP and General Admission Tickets have sold out. Covered, outdoor seating on the porch is still available for $10/person. All outdoor seating is limited and/or obstructed view.
There will be a pre-concert Southern Dinner at The Lodge. For more information on the dinner, go hither.