9/17/2021 Update: The State of Maine no longer imposes any COVID capacity restrictions or physical distancing or masking requirements, but individual venues are free to do so. Given the threat posed by the Delta Variant, we strongly urge you to wear a mask in indoor public places, whether or not you are fully vaccinated. For the latest information, visit the State of Maine's COVID site.
Peopling your Prose: Creating Vivid Characters in a Few Brushstrokes
March 20, 2018, 4:00 PM

–

6:00 PM

Free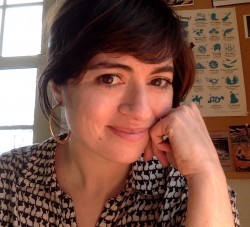 Jane Eyre. Jason Bourne. Sula. Boo Radley. Holden Caulfield. All are indelible characters, bursting with life, lingering long after their books conclude. Who are the characters that have stayed with you? What can you learn from them? And how can you make the people in your own prose as memorable? Whether you're writing fiction or nonfiction, a novel or a memoir (or something in between), good books need vivid people.
Professor Sarah Braunstein of Colby College will lead a discussion about creating powerful characters in muscular prose. This session is designed for writers of any experience level who want to improve their character-developing skills, who want to get to know their characters better—or to meet them for the first time. A discussion of character will be followed by a few writing prompts.
Please bring the name of one of your favorite characters (from any book) and perhaps a short excerpt in which they are described.
This session is appropriate for anyone 18 and older. Participants should bring something to write on and with: laptop, iPad, pad of paper, etc.
Admission is free, but seats are limited and registration is required. Register at https://creatingvividcharacters.eventbrite.com.