Maine Lit Fest
September 30, 2022

–

October 1, 2022

Free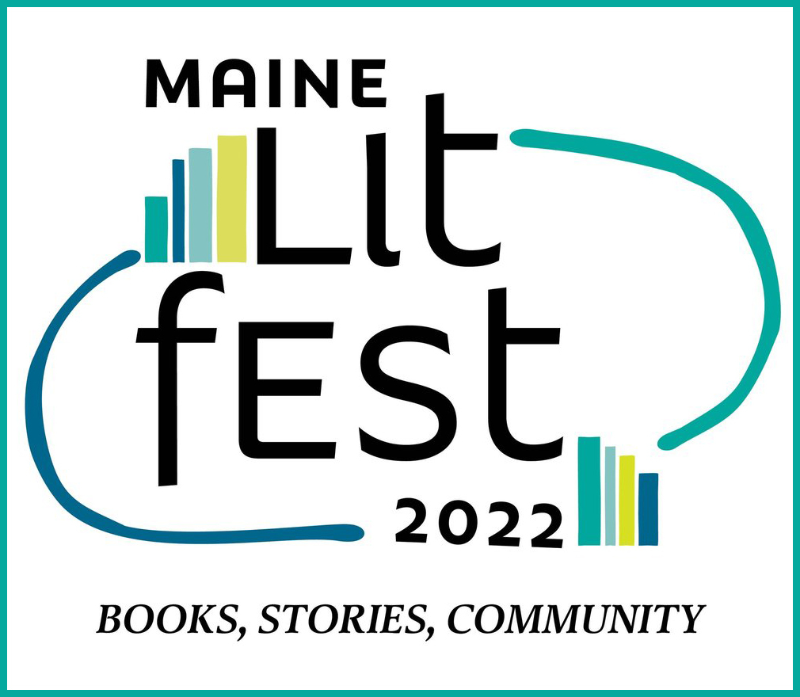 Maine Lit Fest 2022 is a welcoming large-scale series of gatherings that celebrate diverse experiences and stories and brings Maine's communities together through the power of the written and spoken word. Running from Friday, September 30 through Saturday October 8, the festival takes place in Portland, Waterville, and online. Presented by the Maine Writers & Publishers Alliance and the Colby College Creative Writing Program, the festival brings nationally recognized authors to Maine, including Carmen Maria Machado, Kristin Arnett, Brandon Taylor, Terese Marie Malhot, Joshua Bennett, and many more, to engage with a cross-section of Maine's exceptional writers, including Richard Russo, Jenny Boylan, Phuc Tran, Morgan Talty, Rebecca Traister, and many more.
The events are designed to engage readers, writers, and community members of all ages and interests in vital and moving conversations that spark new understanding among Maine's diverse communities. All the Waterville events take place on Friday, September 30 and Saturday, October 1, and have free admission. The festival kicks off on Friday, September 30, at 7 p.m. in  with a free conversation between author Carmen Maria Machado and Colby Assistant Professor of Creative Writing and novelist Sarah Braunstein in Given Auditorium in the Bixler Building at Colby College.
On Saturday, there will be a talk by Big Nate cartoonist Lincoln Peirce; a panel discussion with four Colby alumnae who have become agents or editors for New York City's top publishing houses and literary agencies; poetry readings by Stuart Kestenbaum and Annaliese Jakimides; a poetry writing workshop; a panel discussion by local cookbook writers, food journalists, and bloggers; and a conversation on writing, friendship, and food with Richard Russo, Kate Russo, and Jennifer Finney Boylan. The Saturday events all take place in the Greene Block + Studios on Main Street.
or click on individual events below
7:00 PM Fri, Sept 30 - Conversation with Carmen Maria Machado
- - - - - - - - - - - - - - - - - - - - - - - - - - - - - - - - - - - - - - -
10:00 AM Sat, Oct 1,2022 - Lincoln Peirce talks about writing, drawing, and TV
- - - - - - - - - - - - - - - - - - - - - - - - - - - - - - - - - - - - - - -
11:15 AM Sat, Oct 1, 2022 - A business of writing panel with Colby alumni 
- - - - - - - - - - - - - - - - - - - - - - - - - - - - - - - - - - - - - - -
12:30 PM Sat, Oct 1, 2022 - Lunch poems with Stuart Kestenbaum and Annaliese Jakimides
- - - - - - - - - - - - - - - - - - - - - - - - - - - - - - - - - - - - - - -
2:00 PM Sat, Oct 1, 2022 - A generative poetry workshop with Maine Poet Laureate Julia Bouwsma
- - - - - - - - - - - - - - - - - - - - - - - - - - - - - - - - - - - - - - -
4:00 PM Sat, Oct 1, 2022 - Food writing with local cookbook writers, journalists, and bloggers
- - - - - - - - - - - - - - - - - - - - - - - - - - - - - - - - - - - - - - -
6:00 PM Sat, Oct 1, 2022 - An evening conversation with Richard Russo, Kate Russo, and Jennifer Finney Boylan