Let's Talk About Sexual Health
February 15, 2022, 7:00 PM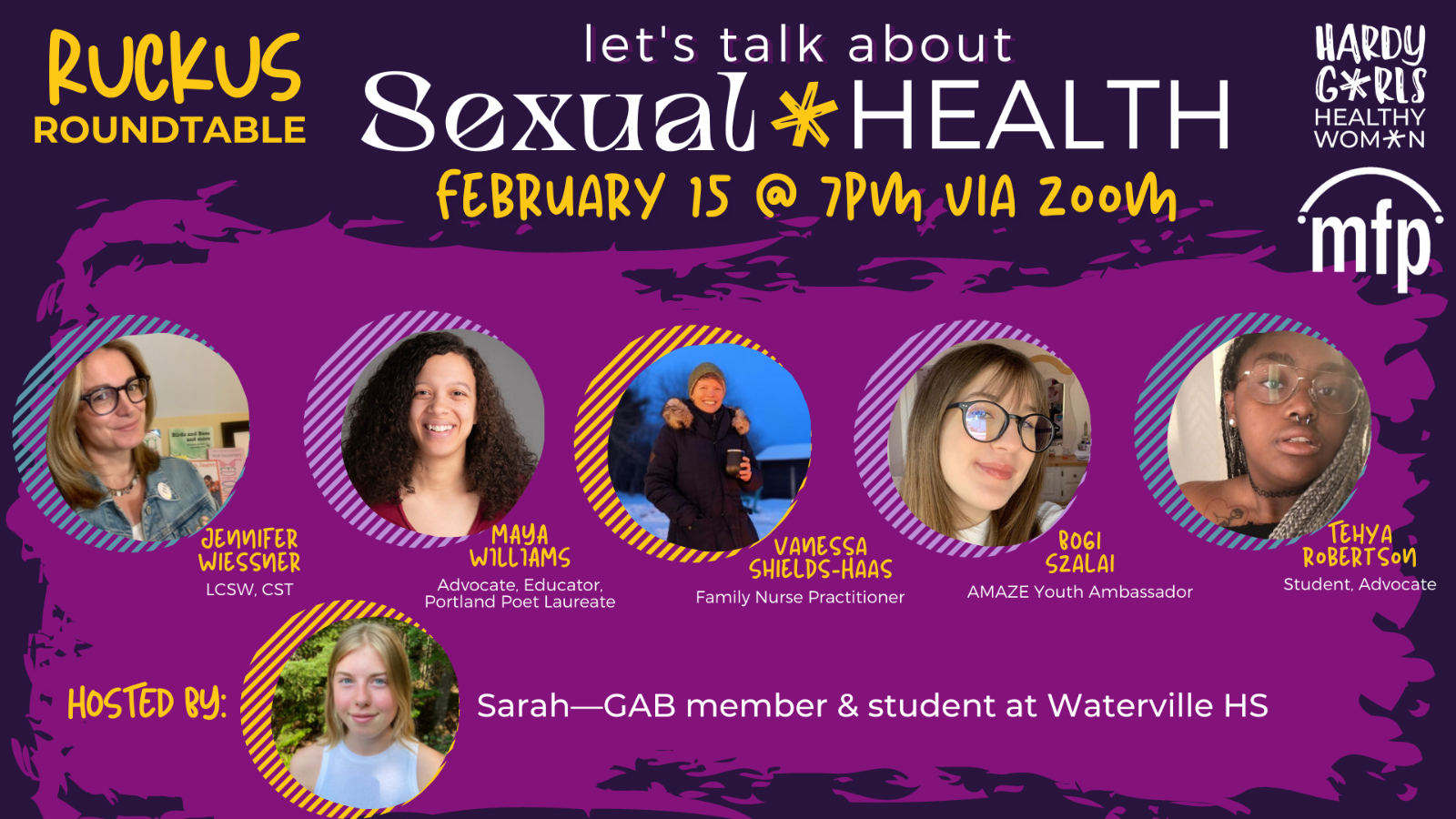 What would it look like if teens—especially girls and nonbinary youth—had access to sexual health information that was accurate, queer informed, and stigma-free? How do we get to a world like that?
Let's talk about it!

- Tuesday, February 15 at 7 PM via Zoom -
Join Hardy G*rls Healthy Wom*n and Maine Family Planning for a youth-led Ruckus Roundtable on sexual health on February 15. We've gathered a panel of sexual health advocates from high school and beyond to discuss the barriers to teens getting sexual health information, how they're working to change that, and the ways that media contributes to the conversation about teen sexual health.
The panel will be led by a high school member of HGHW's G*rls Advisory Board and is open to all ages and genders, with an extra enthusiastic invitation to parents, educators, and anyone else who supports young people in their life.
While this is not a sexual health information session, we will be covering topics related to sexual health for teenagers, and parents and guardians should use discretion when joining the event with younger children.