Take the Pledge
Unless it's happened to you, having your home destroyed by fire is unthinkable. The physical dangers of a quick-spreading fire, the loss of irreplaceable possessions, and to compound it all, the lack of a personal shelter safe from the spread of COVID-19… it is hard to imagine a more devastating circumstance.

In fact, home fires claim seven lives in the U.S. every day and are the most frequent disaster the American Red Cross responds to.

Sound the Alarm launches today — with the important goal of helping keep families safe from the dangers of home fires.

To do our part, the Red Cross is committed to educating 100,000 people nationwide about home fire safety over the next month! We will help families create their escape plans and work with fire departments to install smoke alarms in homes where it's safe to do so.

And, here's what you can do right now to join this lifesaving movement:
Sign the Pledge to Prepare!
By signing the pledge, you're committing to take small but important steps to be home fire safe: by creating an escape plan in the event of a fire, and regularly testing your smoke alarms.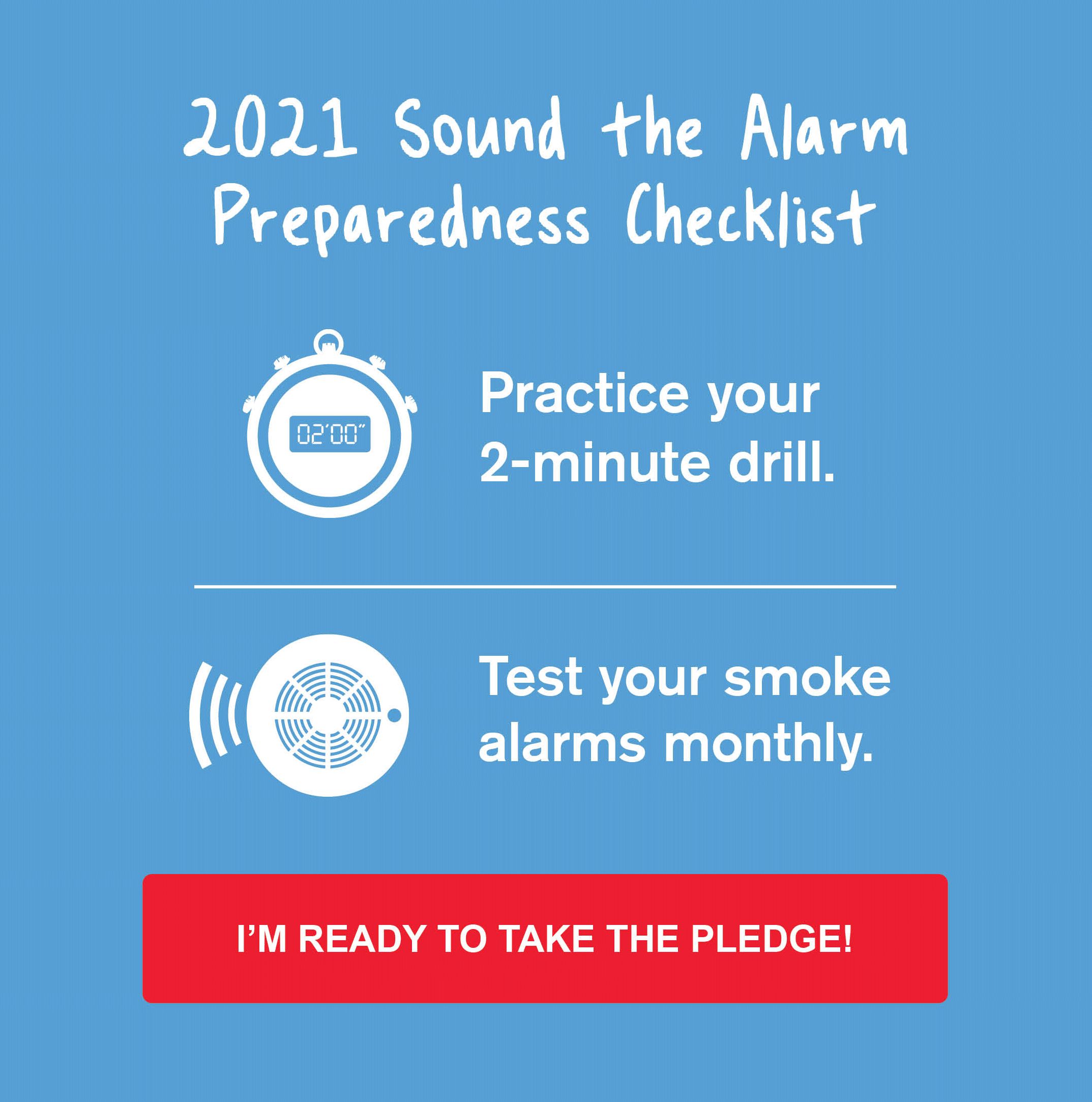 It is more important than ever that we do everything we can to prevent this most common of tragedies. Are you ready to join us as we Sound the Alarm this spring?
Thank you in advance for your participation!

Alison Teres
Executive Director, Humanitarian Services
American Red Cross